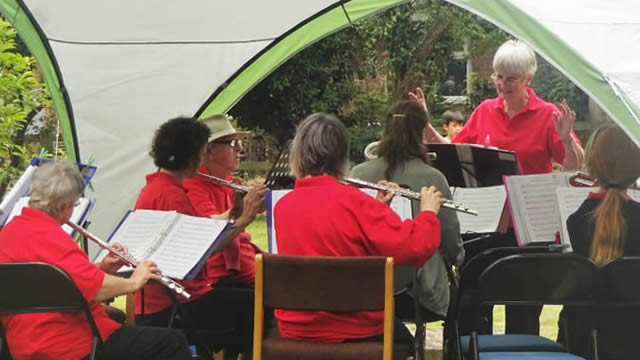 Little Berkhamsted Playground has reopened
When using our playground we need you to stay safe, so please take note of the following:
The maximum number of children allowed within the playground at any one time is 8
If the maximum number of children has been reached please do not enter and wait outside of the play area
When entering the play area please give way to adults and children exiting and keep your distance
Only 1 child should use each piece of equipment at any one time unless you are all from the same household
Please observe social distancing in line with government guidance for waiting queues and when using the play area
The Council is not providing hand sanitiser in our play areas, we advise you wash/sanitise your hands before and after using the equipment. You may also wish to bring your own wipes.
Children should be supervised carefully to maintain good hygiene and should not use play areas if they have any signs or symptoms of coronavirus
We will continue to inspect the play area regularly to keep it safe from hazards such as trips and faulty equipment. Regular, enhanced cleaning is not practically possible so to help us keep the play area safe, we ask that you adhere to the guidance above. Thank you. LBPC
Enjoy your play!
Article in the Mercury 30th June **
Cricket and community hub bowled over by council grant
The historic cricket pavilion at Little Berkhamsted is being transformed into a cricket and community hub with help from an £8,000 community grant from East Herts Council. Peter Kent, who sits on the parish council, said the village had been hoping it might receive that amount – the maximum available from this fund – but was delighted when the figure was confirmed. The cricket club dates from 1883 and since 1947 has been home to the Little Berkhamsted Sahibs Cricket Club.
Peter said: "The last major renovation to the pavilion was back in 1977 when the late renowned commentator Brian Johnston, who was born in our village, opened the building. But we have to face the fact that cricket isn't as popular as it was and we needed to find a way to reinvent the pavilion. "Turning it into a community hub will benefit the whole parish and will also ensure that cricket can be played here for ever."
The £50,000 project has also benefitted from an anonymous local donation of £25,000 as well as funding from the parish council.
Peter said: "We are excited as the project enters its final phase so that our much loved community pavilion can once again be used by the cricket club, the village and the wider local community."
**
Parish Council
Unfortunately, due to the lockdown the Annual Parish Meeting that was to be held on 13th May has been postponed. It will be rescheduled as soon as possible.
The next meeting of the parish council will be held on Wednesday 16 September at 8pm. -