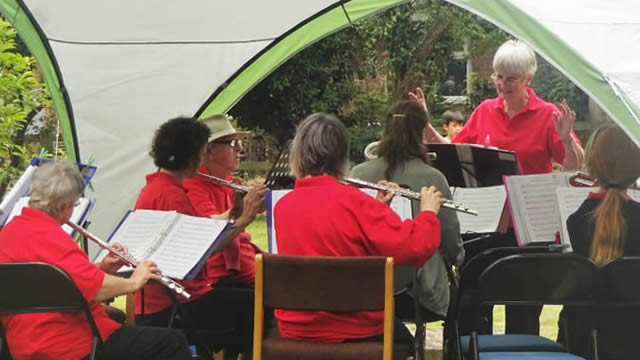 PC NEWS
Children's Playground The children's play area on the recreation field has been reopened and the children are already making good use of the equipment. Please note that the playground is not supervised or regularly cleaned so we ask that parents and carers read, and take heed of, the notices in place, to ensure safe play for all.
Cricket Pavilion You will probably have noticed that cricket was being played on the field this weekend. The current refurbishment work on the pavilion was completed just in time for the late start to the cricket season, although, due to the need to do some finishing off and the COVID -19 regulations, the players had only limited use of the facilities. The cricket and community pavilion has been updated for use by the whole village and wider community and we want it to be used to host a range of other activities outside of cricket. If you would like to enquire about using the pavilion please contact the parish council clerk@littleberkhamsted.org.uk
We are hoping that in the autumn it will be possible to organise a village day on the recreation field at which you will all be able to view inside the pavilion as well as meet up for some socially distanced fun with your neighbours. Watch this space!
Slow down!
Congratulations to Charlie, Naimh, Orla and Jack for having their winning designs made up into road signs asking drivers through the village to slow down.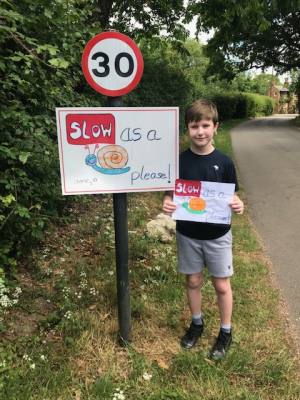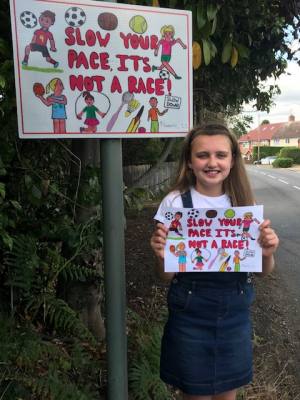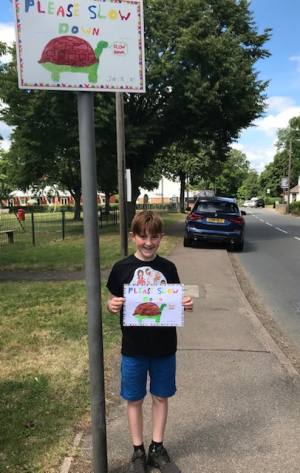 We have signed up for the East Herts Lottery!
East Herts Council run a lottery to help raise money for local good causes. Tickets are just £1 a week and 60% of ticket sales go to good causes - 50% to your chosen cause - and 10% to other causes in East Herts.
Please support us by making Little Berkhamsted Cricket and Community Pavilion Renovation Project your chosen cause to help raise funds for urgently required renovation to the village cricket and community pavilion which is the home of the Little Berkhamsted Sahibs cricket club (founded 1883).
The roof of the pavilion has been replaced but now we need to undertake major internal works to the very dated showers, changing Rooms, W. C's, kitchen and communal area.
The long-term aim of the Parish Council and other stakeholders is to provide a modern building that is fit for purpose.
Once complete the pavilion will be able to open its doors to a wider audience where all members of the local community will be invited to make use of this much-loved building.
Support Little Berkhamsted Cricket and Community Pavilion Renovation Project
Thank you for your support and good luck with your numbers! LBPC.