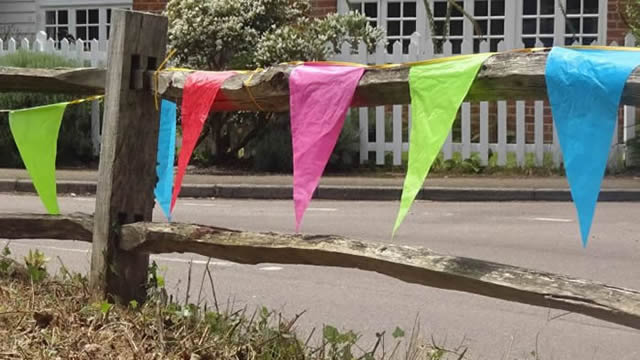 The civil parish of Little Berkhamsted covers the village of Little Berkhamsted and the hamlets of Epping Green and Howe Green. The council comprises seven elected members and meets in the village hall at 8.00pm usually on the 3rd Wednesday of alternate months. Members of the public are welcome to attend all meetings and, other than during the item for public comment, may only speak if invited to do so by the Chairman.
As part of its commitment to open government, the parish council is making much of its information that is subject to the Freedom of Information Act 2000 available on this website.
Members of the Parish Council
| Role | Person |
| --- | --- |
| Chair: | Cllr Ellis Downes |
| | 17 Stockings Lane, Little Berkhamsted : Tel: 01707 873450 |
| Vice chair: | Cllr Elaine Hunter |
| | 6 Goddards Close, Little Berkhamsted : Tel: 01707 875961 |
| Members: | Cllr Peter Kent |
| | Old Manor Cottage, Little Berkhamsted : Tel: 01707 875910 |
| | Cllr Wayne Morris |
| | 12 Little Berkhamsted Lane : Tel: 01707 874169 |
| | Cllr Derek Standbrook |
| | Ashfield Cottage, Howe Green : Tel: 01707 261521 |
| | Cllr Penny Stokes |
| | The Wall House Cottage, Bucks Alley : Tel: 07956 312168 |
| | Cllr Kate Noble |
| | Danes Farm, Little Berkhamsted : 07852 776 222 |
| Clerk to the council: | Laura Brooks-Payne |
| | for postal address, please email |
| | clerk@littleberkhamsted.org.uk |
Register of Interests
In accordance with the Localism Act 2011 all local authorities had to adopt a new Code of Conduct based on the seven Nolan Principles of conduct in public life; selflessness, integrity, objectivity, accountability, openness, honesty and leadership.
Within twenty eight days of taking office members are required of submit a Register of Interests disclosing pecuniary and other non-pecuniary interests which must be published. Failure to do so is a criminal offence.
The Monitoring Officer of East Herts District Council is responsible for establishing and maintaining the Register.
Representatives at Higher Tiers of Government
East Herts District Council, 01279 655261 eastherts.gov.uk | Linda Haysey linda.haysey@eastherts.gov.uk
Hertfordshire County Council, 01438 737555 hertfordshire.gov.uk | Ken Crofton ken.crofton@hertfordshire.gov.uk
Member of Parliament (Hertfordshire North East constituency): Oliver Heald : 01763 247640
Forthcoming PC meetings
Future PC meetings will be:
17 March
19 May
14 July
15 September
17 November
The next Annual Parish Meeting will be held in the Village Hall on Wednesday 24th March 2021 at 8pm. This is NOT a council meeting, but a meeting of the parishioners, and is open to all residents of the parish. There will be a report on the councils' work from the current chairman followed by an opportunity for residents to comment and ask questions. After the meeting the conversations can continue over a drink.
Documents
Parish council minutes, reports and other documents
Powers and duties of parish councils
Village Survey
Thank you to all those who completed the survey. Please find the results here.
Bridleway 18 Statement January 2021
At the Parish Council meeting on 20th January 2021 Cllr Downes read out the following statement -
At PC meeting 15th January 2020, when referring to BR18, I stated Mr Moore, the owner of Breach House believed there was a discrepancy between definitive map and definitive statement.

This was recorded in the minutes and circulated in a subsequent mail shot.

Mr Moore made a complaint to Herts County Council alleging they had mis-stated his views which I had subsequently repeated believing they reflected his views. They investigated and published a report dated 4th December 2020.

Quoting (selectively) from the report :"I have previously written an article in the Parish Magazine in which I stated: "The owners of Breach House believe there is a discrepancy between the "Definitive Statement" and the "Definitive Map", and using the legal investigation process to which they are fully entitled to pursue, have asked Herts County Council to resolve the issue. It is important to clarify that the responsibility for doing this rests with Herts County Council. Little Berkhamsted Parish Council has no legal powers or responsibility to investigate or make a ruling in this right-of-way dispute." The wording above is the same as the wording within the Parish Council mailshot that Mr Moore provided to me. I can only presume that the mailshot (which is undated) and the parish magazine article are the same. The chair's email referenced Gavin (Harbour-Cooper's) email of 15 January 2020 and he confirmed that he had read it out in the Parish Council meeting of the same day. The phrase above, written by the chair, is incorrect. Mr Moore has never stated (as far as I can tell) that there is a discrepancy between the definitive map and definitive statement. Instead, Mr Moore believes that the used route of BR18 (running through his property) is incorrect. It was the County Council who informed Mr Moore that there appeared to be an anomaly or discrepancy between the definitive map and statement after this issue had been raised by other residents. I cannot find any evidence that Gavin advised the chair of the Parish Council that Mr Moore believed that there was a discrepancy.

The report says : There is a further sentence in the mailshot which is also incorrect. This sentence says: "The owners of Breach House has contacted Herts County Council because they believe the map designating the Right of Way is incorrect and does not conform to the Statement designating the Right of Way." I cannot find any emails where Gavin Harbour-Cooper or other County Council officers have made this statement or suggested it. It is not included in Gavin (Harbour-Cooper's) email of 15 January 2020 and nor is it suggested in that email. Given that these statements were made in a document produced by the Parish Council, I do not uphold Mr Moore's complaint against the County Council. There is no evidence that Gavin Harbour-Cooper made either of these statements.
Following the HCC report dated 4th December 2020, I am happy to acknowledge the report confirming I misrepresented Mr Moore's views at the Parish council meeting of 15th January 2020 with regard to these two specific issues, and welcome the opportunity of correcting my factual error.